"Each of you should use whatever gift you have received to serve others, as faithful stewards of God's
grace in its various forms" – 1 Peter- 4:10. God called me to this ministry of love and mercy and later
gifted me with each one of you – wonderful friends and supporters, and together we serve these
children and many others in our communities. Were it not for your support – like Moses, during the
battle with the Amalekites – Exodus 17:12….my hands would have fallen in fatigue and helplessness.
Your support in various forms, is like Aaron's and Hur's hands holding Moses hands up to keep Joshua
and the Israelites army winning. Thank you for being partners with me in this humbling ministry to
special needs children. May our loving and caring God reward you in His own special way.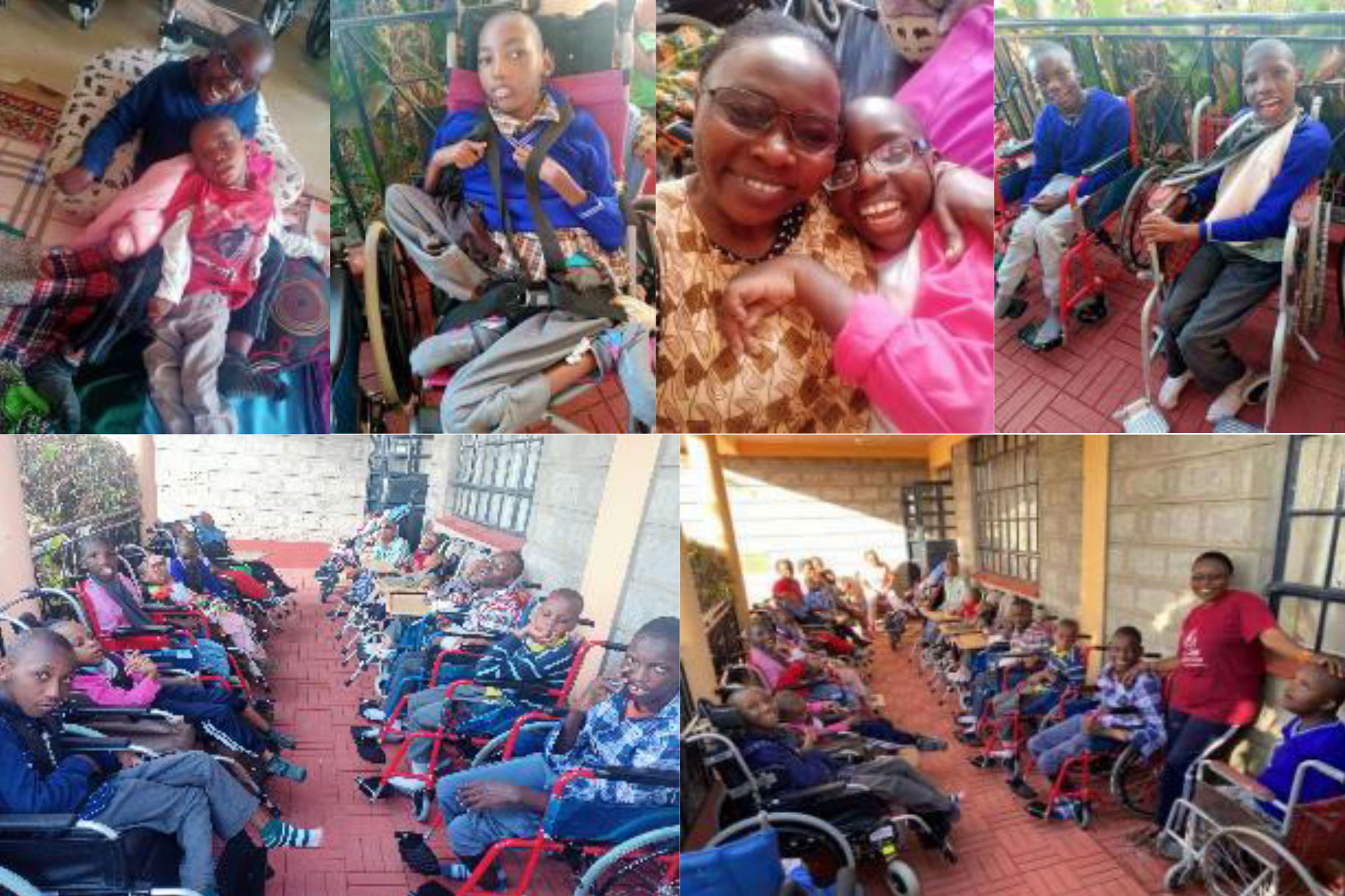 In Mid-December, a dear brother – Michael Panther and his organization "Living with Hope" visited us
and donated special cerebral palsy wheelchairs to many of our children who didn't have any
wheelchairs. God has continued to link us up with like-minded organizations for the welfare of His
special children. Glory and honor to Him for divine connections.

During our Christmas Carols Sunday, seven En-Gedi children and 2 of our staff attended our Church and
did a Christmas presentation. Though only 1 child is fluent in speech, the other 6 joined in the singing by
making a joyful noise to our God.
One of our prayer requests is for rain in Kenya. Multiple years of failed rains have rendered havoc in
many parts of the East African region, our country being one of them. I thank God that we have not
lacked water as our borehole supplies enough to use and to grow our own vegetables and fruits – as you
can see in these pictures
Wish you a very blessed year.